Global Kente Susu Wealth Alliance

" Once you and I go into business and own and operate at least the businesses in our community, what we will be doing is developing a situation wherein, we will actually be able to create employment for the people in the community.

Our economic survival is all about trusting and connecting with each other " ....Malcolm X...

Fact: According to a recent study by the Nielsen Company, African Americans will have $1.1 trillion in collective buying power by 2015 (increasing to about $1.3 trillion by 2017), making us "more relevant than ever" as a consumer bloc.

Fact: "Currently, a dollar circulates in Asian communities for a month, in Jewish communities approximately 20 days and white communities 17 days. How long does a dollar circulate in the black community? 6 hours!!! African American buying power is at 1.1 Trillion; and yet only 2 cents of every dollar an African American spends in this country goes to black-owned businesses."

The cost of food, clothing, mortgage, rent, medical and dental care, along with college tuition, is rising higher than the rate of inflation. So many are considering options of how to supplement their income. Many American families can no longer afford to send their children to college, and many college graduates are expected to literally die in debt. Now this is pertaining the overall population including whites…When we consider the African American community, the situation is far more dismal…

Redesigning an Ancient Concept of Attaining Wealth

History...

Susu collectors are one of the oldest financial groups in Africa. Based largely in Ghana they provide (for a small fee) an informal means for Ghanaians to securely save and access their own money, and gain limited access to credit, a form of microfinance. Money looked after for an individual by a Susu collector is held in a Susu account.

 A Susu collector can often be recognized by his distinctive coat of many pockets. The susu informal accounts used in the Caribbean and among West Indian immigrants to the United States are similar.

The true origin is unknown, but likely of Akan, Igbo or Yoruba origin. In the Akan language susu means "small small" and can be taken to represent the buildup of money from numerous sources to get a larger sum.

 The term is also found among the Yoruba in Nigeria (called Esusu), in Ivory Coast (called Nago), Togo (called Yesyes and Jojuma), Bahamas (called Esu) and other places. In Igbo exists a form of savings called isusu while the word "esusu" refers to ants. The word susu is also used in reference to rotating savings and credit associations in Ghana and the Caribbean. K. Little's 1957 article in American Anthropology, as well as the book Traditional Peoples of the World by National Geographic describes susu groups in this context. Both Aryeetey and Gockel (1991) and Little (1957) are cited by Ellen Bortei-Doku and Ernest Aryeetey in Chapter 5 of the 1995 edited volume, Money-go-rounds. Today, Susu collectors provide many Ghanaians who would otherwise be denied credit with access to money they need to start up small venture projects that in many cases benefit the community as a whole.

Susu is an informal means of collecting and saving money through a savings club or partnership as practiced in the Caribbean and is usually taking turns by "throwing hand" as the partners call it, where they pay a specific amount of money in one hand when it is collected they pay it to a person and each month every person in the group will collect a sum of money until the next time when another su-su is thrown. Immigrants to the United States from that area. The concept of a susu is used throughout the world and has over 200 different names that vary from country to country.

The name may come from the West African Igbo or Yoruba word isusu or esusu which is translated as a pooling the funds. The funds are generally gathered with a set amount contributed from family or friends each week.

 An estimated 3/4 of Jamaican immigrants in New York participated in susus during the 1980s..

These savings clubs are mainly used in other countries as an alternative means of accessing capital when traditional lending is not readily available. As cultures migrated to the United States they brought this savings tradition with them. Not surprisingly, the "underbanked" in the United States will turn to this model when facing the same lack of access to capital. Such model remains very popular in various offline community associations such as Lending Circle in San Francisco and the Bay Area Nigerian Association in Oakland California. The younger generations have now created companies that modernized susus with an online platform to increase the scalability and the transparency of such model, some of these online platform include eMoneyPool, Monk App, Puddle in the United States and Partnerhand in the UK..

Many in our community will benefit from the following income program such as African Drummers, Dancers, Jazz and other musicians of various genres and styles, Rap, Spoken Word/poets, authors, Painters, Sculptors and other creative artist who have to have a job to supplement their income...some such as authors, recording artist and artist and local business owners will also be able to offer their and products and services to those who join and become members of their income partners. 

The 1up – "Pay it forward concept that can level the economic leverage playing field that has for so long been privy to only a select few who are able to invest in real estate, the stock market, commodities, futures, Stock Options, Precious Metals, Collectibles and most recently cryptocurrency etc…

I have generated over $60,000 marketing a antioxidant healing nutritional juice from Brazil, and over $10,000 with a gifting program several years ago...I am not promoting the formation of a susu, MLM, or a Network Marketing or gifting program… I have taken this viable, ancient concept known as SuSu, and joined a program that provides the opportunity to leverage (increase, turn over, and keep in the community) dollars of virtually any amount. 

The One Up Pay It Forward Solution

www.drumuptuneupwordup.com

this is the link to the low cost one time payment $30 entry program. For those who join our network, they will be eligible for a bonus... Diaspora Connections  CD ( see video at top left hand side of page) featuring Abiodun Oyewole and Percussionist Baba Don of the Last Poets, former New Jersey Poet Laureate who is now an ancestor..Baba Amiri Baraka, Grammy award nominated Carla Cook, the God father of Souls music director, Tyrone Jefferson and Percussionist, Baba Wesley Gray, when you gave up your $100 qualifier in the E1ulife program…..in the form of an African drum, a health appliance such as a food blender or juicer, and many other musical instruments and household appliances. 

We have seen how in the music industry, particularly independent record labels of the rap genre, are able to generate millions for individual performers who cater to devoted fans and followers in the club circuit, concerts and the virtual cyber social network.

 Needless to say, none of the fans or followers reap any financial benefits, or residual income as a result of being a purchaser of recordings, art, clothing (tee shirts), perfumes and other merchandise sold by these entertainers.

There is the frustration that is experienced by artisans, such as African drummers, dancers and jazz musicians who perform at concert events and clubs also sculptors, painters and other artist who have exhibitions at art galleries and other venues that show case their work…that frustration stems from the fact the most people who attend the exhibitions, simply cannot afford to purchase the art. I am not sure about the percentage of people who purchase the work of these artist, especially those who are pricing their work in the high ticket price range…

The 1UP Pay It Forward Solution 

As an example…the musician who has a growing fan base or is just starting out in the music industry, can offer a copy of their CD once a new member joins or passes up their first sale….The same applies to the painter who has a print,or a low cost original art piece, tee shirt or a piece that is has a suggested value which is over $2,000…they can offer the art work to a new member who joins in the high ticket opportunity…

Fans, friends and followers who purchase these items, who now have the incentive to share this opportunity within their circle of influence because they are now able to leverage their dollars via the pay it forward 1up concept…

This also provides the opportunity for Artisans to be able to generate an sizable income that will allow them to spend full time devotion to their first love, which is creating art, music, writing books and poems etc., which is usually only experienced by a select few…. 

I intend to show how all in our community, from teenagers to so-called "Baby Boomers" and retired elders in our community who are on a fixed income, can become economically self-sufficient by joining 1up programs such as E1ulife , which only require a one time out of pocket expense… You can also consider becoming an affiliate of companies such as Amazon.com, which does not require a fee to join, but places one in the position to sell household products to anyone in their circle of influence and beyond…I am an affiliate of Amazon and I sell African drums and books from my web site at www.drumsofchange.com ( click on the drum store link on this page to see the various African and other types of drums available )...This type of ecommerce is becoming more of an appeal to those who have large families and many friends who would not hesitate to purchase services and products from their online Amazon, along with Clickbank of other online merchandize venues, as they are in constant need to buy essential household items, gifts, school supplies and the list goes on and on….

(Please be sure to see the video on the upper lefthand side of this page titled Connections...this recording written by Tyrone Jefferson, featuring Abiodon Oyewole of the Last Poets and Grammy nominee Carla Cook..mirrors the above statement made by Malcolm X)

Peace and abundant blessings,

Baba Wesley Gray

Babawesleygray1943@gmail.com

Toll free: 888-338-2508 or Cell: 201-320-7396

Disclaimer:

All information, including video clips of Dr. Boyce Watkins, Christopher Gray, Farrah Gray and other attached clips and video's are only for illustrative purposes. As such, by no means does this imply that the above mentioned associated video clips endorses or supports the claims made by the above-mentioned income producing program ... 

Our survival is all about "Connections"....

Connections 

 Executive Producer - Tyrone Jefferson,

Assistant Producer - Baba Wesley Gray

------------------------------------------------------

Written and performed by renowned master trombonist Tyrone Jefferson, who for two years, was the music director of the "God father of soul" James Brown's JB's and Baba Abiodun Oyewole - Poet, Founding member of "The Last Poets. Featuring grammy award nominee singer, Carla Cook - Vocals and Baba Wesley Gray percussion,Mferghu piano,Beldon Bullock Bass, Baba Don Eaton Percussion/(who  plays congas on this recording ) and Antonio Alston drums 

Published on Sep 10, 2015

Provided to YouTube by CDBaby

Connections: Composed Tyrone Jefferson

℗ 1994 Diaspora Connections Music Publisher

Released on: 1994-07-01

Auto-generated by YouTube.

Category

Music

License

Standard YouTube License

Connections CD

Executive Producer - Tyrone Jefferson, Assistant Producer - Baba Wesley Gray-

Real Construction / Au Privave - 

Composed by Tyrone Jefferson

Featuring Poet Amiri Baraka with spoken words of truth and wisdom...

Tyrone Jefferson - Trombone

Mferghu - Piano

Carla Cook - Vocals

Newman Baker - Drums

Bob Cunningham - Bass

Baba Don Eaton Perc/Congas

Connections Cd....

Executive producer Tyrone Jefferson, Assistant producer Baba Wesley Gray

Song title - Slow Fade

composed by Tyrone Jefferson 

Featuring 

Tyrone Jefferson- Trombone

Mferghu- Piano

Carla Cook- Vocals 

Johnny Griggs Perc/+Congas

Baba Don Eaton Perc/Congas

Belden Bullock Bass

Connections CD- Title song...Freedom

Executive Producer Tyrone Jefferson 

Assistant Producer Baba Wesley Gray

Freedom -composed by Tyrone Jefferson...

Featuring: Tyrone Jefferson - Trombone

Carla Cook-vocals

Mferghu- Piano

Baba Wesley Gray Percussion

Baba Don Eaton Congas

Belden Bullock Bass

Enoch Mteto Ggomo South African Singer

Livi Phahle South African Singer

Snentlantla Mjali South African Singer

Linda Cele South African Singer

Gugu Hlongwane South African Singer

Samba T'swana -

Executive Producer - Tyrone Jefferson

Assistant Producer - Baba Wesley Gray

Composed by  Tyrone Jefferson

Featuring Tyrone Jefferson - Trombone

Carla Cook - Vocals

Lance Bryant - Soprano Sax

Mferghu - Piano

Lawrence Banks - Drums

Lino Gomez - Bass

Johnny Griggs - Perc/Congas

Merc Smith - Perc/Congas

The documentary, Black Friday, takes an in depth look into the spending habits of African-Americans in America. The film chronicles the financial mis-education of many African-Americans and explores the economic pitfalls that continue to derail the progress of the community-at-large. In an effort to heighten the economic awareness and financial responsibility in the community, the film, Black Friday, presents solutions on how to better manage the 1.2 Trillion dollars that leaves African-American communities annually. In addition, the film champions the importance of leaving a financial and ethical legacy for the next generation.

 Dr. Boyce Watkins weighed in on the perceived fear of investing in stocks held by many African Americans during a recent chat with VladTV.

The famed social commentator believes slavery is responsible for why many African Americans don't mess with the stock market. "Slavery kind of beat out a lot of our ambition and desire to try new things," he explained. "Remember, on the plantation, if you went too far out of your comfort zone, that could get you killed."

As the topic changed to the importance of ownership, Dr. Watkins explained his quote, "Own the land on which you stand." "Own something. Either own something or somebody's gonna own you," he clarified.

Check out the clip to learn more, including Dr. Watkins' opinion of DJ Vlad's belief that owning a house is "one of the biggest scams ever created."

In this video, Dr. Boyce Watkins talks about the addiction that many African Americans have to working for white people. The truth is that it is very difficult for us to obtain the economic self-determination we deserve if all we are doing is working for whites.

Dr Boyce Watkins talks about how to buy one share of stock for your children...To learn more about investing and starting a business, please visit TheBlackBusinessSchool.com. You can sign up for free.

Black must do for self and start thier own business

Oprah Winfrey is the wealthiest celebrity in America. She is also the most powerful. How did this happen? Finance professor Dr. Boyce Watkins speaks with Nomalanga Mhlauli-Moses about Oprah's rise to wealth and power.

Published on Jun 30, 2014

Susu is good for you, is the key-point to this documentary made by Andi Kranz. Since Kranz was the first time in Ghana in 2008, he is following the story of the Susu. It is coming from Nigeria and was brought to the country in the middle of the twentieth century. The impact on the hole economy is well known. Our documentary shows how the people are benefiting from the Susu, and why the europians could learn from it.

The social effects of the Susu are very important, too. The people are having the chance to raise their own capital, while the country is keeping the cash-money in the circle of distribution.

Trinidadians keep a money saving tradition alive.

Susu is a way of saving money on a daily base. Today you found it in use all over Ghana. The Reggae Artist Jah Lightning from Cape Coast performed in november 2013 this song…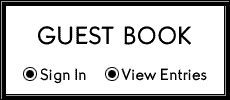 The Gray Entrepreneurial Connection

After winning $1.3 million in scholarships himself, Christopher Gray founded Scholly, an app that helps students easily find scholarships for college. Scholly was featured on ABC's Shark Tank, landing a deal with Daymond John and Lori Greiner and sparking the biggest fight in Shark Tank History. 

After Shark Tank, Scholly became #1 in the iPhone and Android App store for several weeks, several cities such as Memphis and Philadelphia and the state of Montana purchased the app for students in their city/state. Scholly also partnered with the White House My Brother's Keeper Initiative to provide the app to 275k students across America each year. Scholly also won a 100k investment from Steve Case in his Rise of the Rest Competition. To date, Scholly has helped students raise $20 million in scholarship funds. Christopher was also named a 2015 Ernst and Young Entrepreneur of the Year for Social Entrepreneurship.

Farrah Gray (born Farrakhan Muhammad) is an American businessman, investor, philanthropist, author, columnist, and motivational speaker.

Gray was raised on Chicago's South side. He began his entrepreneurial career at the age of six selling homemade lotion and hand-painted rocks door-to-door.

Gray is the son of black nationalist Khalid Muhammad.

The Network Journal Under-Forty Class Award (2008)

The Urban Business Roundtable's Top 40 Game-Changers (2010)

Famous Black Entrepreneurs list (#5)[4]

Trumpet Award (2010)

Books

Title

Co-authors

Year

Publisher

ISBN
Reallionaire: Nine Steps of Becoming Rich on the Inside Out

Fran Harris

2005

HCI

ISBN 0-7573-0224-6 / ISBN 978-0-7573-0224-4
Get Real, Get Rich


2007

Dutton

ISBN 0-525-95044-3 / ISBN 978-0-525-95044-8
The Truth Shall Make You Rich: The New Road Map to Radical Prosperity


2009

Plume

ISBN 0-452-29017-1 / ISBN 978-0-452-29017-4
to add text.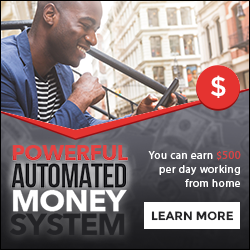 Disclaimer:

All information, including video clips of Dr. Boyce Watkins,Christopher Gray, Farrah Gray and other attached clips and video's are only for illustrative purposes. As such, by no means does this imply that the above mentioned associated video clips endorses or supports the claims made by the above-mentioned income producing programs, .....FundMe 247 and Easy 1UP ... 

Baba Wesley Gray...4/11/19

Worldwide Recession Stabilizer Income Opportunity

To access web site..click on link below

www.kente-susu-drumup.com

your html snippet